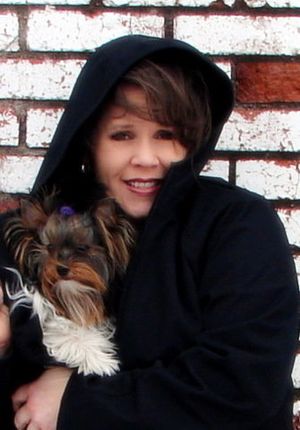 Picture above is my daughter Jamie and Alley

Welcome to Magical Biewers,  we are so glad you stopped by.   I am Nelda Evans, a Mother, Grandmother, Wife and a Dog lover.  I cannot ever remember a time when dogs were not a part of our lives.  Our furkids are just another member of our family so enjoy the site and I look forward to your questions.

After raising 3 daughters I decided it was time to put my dream into action.  In 2007 I begin my search for a Biewer.  I had studied this breed and loved everything about them.  After much searching I found our girls Sidnee and Finlee. My daughter soon adopted Alley and then a year later we finally found our little man Camus. 

Life has not been the same since.  We have been very busy with showing and meeting many wonderful  Biewer folks.  We are very proud of all our furkids and the accomplishments they have made in the show ring.  Each one has a very special place in our hearts and home.

Our home is always busy with grandchildren, family and friends.   We love visitors and so do the furkids so get ready for at least one or two in your lap.